OMAM


Well this is the

OMAM

clan also short for

'OfMonstersandMen'

the indie band that is well known for their songs 'Mountain Sound' and 'Little Talks.' If you are interested in joining but you must follow a couple of rules, pass a couple of requirements, and have a basic understanding of the WI forums. Hopefully when the IOS7 bug is fixed this clan will flourish but for now it shall stay as active as the Monsters themselves.



Rules:


-Being able to contain the monster inside when you loose a match. No raging.
-Having the skills to be above the score of 1800 on the LB. For now no score requirement until IOS bug is fixed.
-Activity is key but it isnt a deal breaker. At least play one game every

seven days

and that will consider you active. I understand if you go past the inactivity limit but if it exceeds

thirty days

then i must kick you out. No exceptions.



Requirements:


-The ability to skillfully defeat the leader

OfMonstersAndMen

or the Lieutenant

-undecided-

of the clan.
-Having a score of

1800

or higher at all times. Some exceptions such as a quick loss or an inactivity drop.
-The clan emblem must be on your profile at all times. The clan emblem will be provided by me once you join.
-Only 5 positions remain in the clan with one being reserved for the Lieutenant that decides to take the responsibility. The reason for the member restriction is due to the amount of Monsters.

[color=pink]Lieutenant Requirements:
-Must be an active member in the WI forums and community for at least half a year whether that was two years ago or recently.
-A very good understanding in the forums. (How to navigate, pms, profile changes, etc.)
-Assist the leader with questions the community might have and any questions members want to address.
-Challenge those who want to join the clan if the leader is unavailable at the time.
-Acquire a high enough LB score to be the top 3 of the clan.
-Ability to maintain the forum if the moderator position needs to be given up for whatever reason that might be.



All members must:


-be treated as family
-not feel like they are not important to the clans progress
-not be afraid to question the rulings of any member in the clan
-not be sassy against the WI community
-feel like they are wanted
-feel safe to ask questions about anything online or in person whichever they prefer
-know that if they need someone to talk to I am here with an open mind and an open heart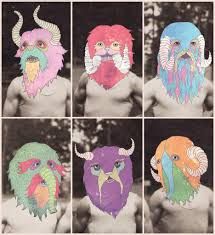 These will be the emblems for each member each obtaining the monster of their choice. Any questions please dont be afraid to pm me. Thank you.